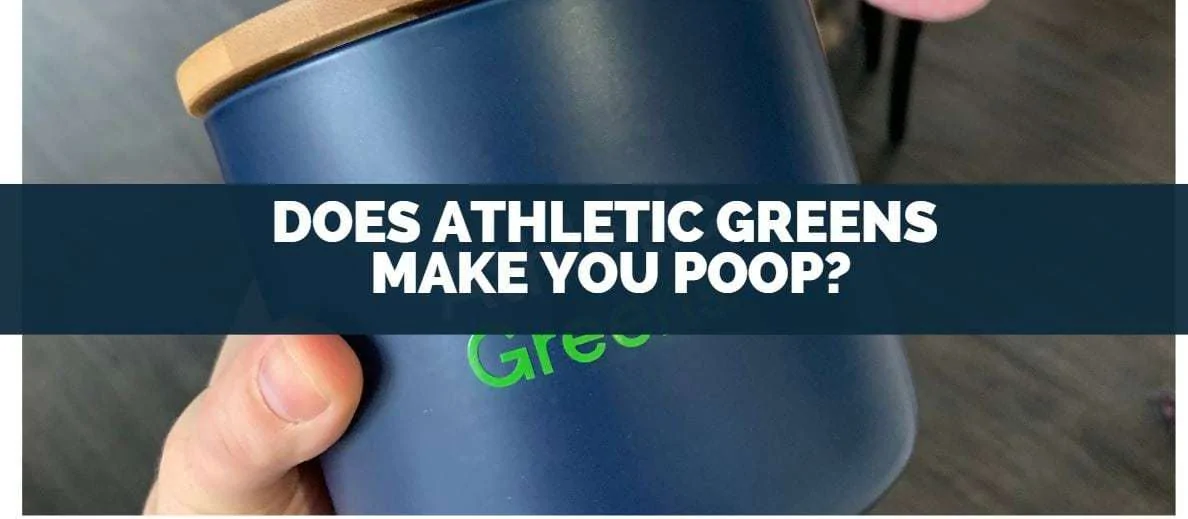 The quest to maintain a healthy lifestyle poses a significant challenge to many people.
And the need to consume the right amount of fruits and veggies required for overall well-being adds to the pressure.
But if you are an active person looking for an ideal healthy superfood drink for optimum performance, you have come to the right place.
Athletic Greens makes you poop as it contains probiotics and enzymes that improve digestion and allow better absorption.
A single serving of this superfood powder combines 75 natural whole-food ingredients to provide you with nutrients available in about 12 fruit and veggie servings.
In this article, you will find everything you need to know about Athletic Greens, including the following:
What Is Athletic Greens?
Athletic Greens is a renowned green superfood powder.
According to Athletics Greens, the company behind this product, the comprehensive formulation boasts the best and safest greens available on the market.
Furthermore, extensive ongoing research by health specialists ensures that each component contains the highest efficacy in the most optimal amount your body needs.
To be your best self, you need to nurture your body with proper nutrition.
However, our bodies undergo constant changes brought about by an improper diet, stress, or sleep patterns. These changes bring about the need for a supplement that adapts to such dynamic daily needs.
Fortunately, this NSF Certified, nutritionally complete, Ultimate Daily Formula offers comprehensive nutritional support in the key areas below:
Immune and nervous system. Athletic Greens comprises perfectly-balanced vitamins and minerals essential for a well-functioning nervous system and a robust immune system supported by ingredients like mushrooms.

Furthermore, antioxidants, potent plant extracts, and herbs, including adaptogens, offer additional support to help you beat daily life stressors.

Digestion and gut health. A healthy gut results in more consistent and healthy elimination.

Each scoop contains high-quality probiotics, prebiotics, and other ingredients whose naturally occurring enzymes help promote gut health and boost nutrient absorption.

Healthy aging: The antioxidants in Athletic Greens counteract the harmful effects of free radicals that can cause cell damage.

What's more, a single serving of the superfood formula provides the equivalent of up to 12 fruit and vegetable servings.

Energy: Beet powder, a constituent in the superfood, is excellent for providing a natural blood sugar boost.

Other energy-providing constituents include biotin and bilberry.
Here is a short video that explains the above information further:
Why Does Athletic Greens Make You Poop?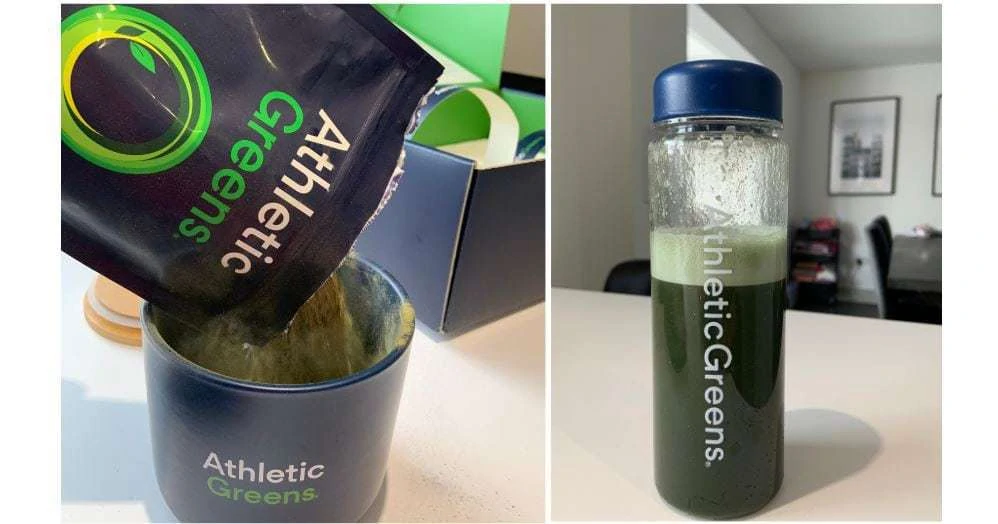 Athletic Greens makes it easier for you to have regular bathroom visits. It can also have a minor detoxification effect on some people.
This is because its antioxidants push toxins from your body, which might cause you to feel as though your body is going through a cleanse.
As the toxins leave your system, you might experience a difference in your bowel movements and even diarrhea. This mostly happens if you:
Athletic Greens powder is also full of veggies, vitamins and minerals, and dietary fiber, which help with elimination.
This detox effect is therefore not unusual and typically lasts a few days. Besides, with regular use of Athletic Greens, the symptoms eventually fade off.
Nevertheless, to alleviate the symptoms, you could reduce your initial dosage or take your Athletic Greens with food.
Work up slowly to the recommended serving size to give your body ample time to adjust. The best part? You will feel amazing, have more energy, and feel more revitalized.
The Benefits of Consuming Athletic Greens
The benefits of consuming Athletic Greens are cumulative. They also amplify over time.
Again, given that your diet fluctuates from one day to the next, your nutritional needs vary too. The good thing is that Athletic Greens provide consistency and work with your changing needs.
Still, for best results, you need consistency.
Thus it's advisable to maintain a daily routine.
Athletic Greens Undergoes High-Quality Research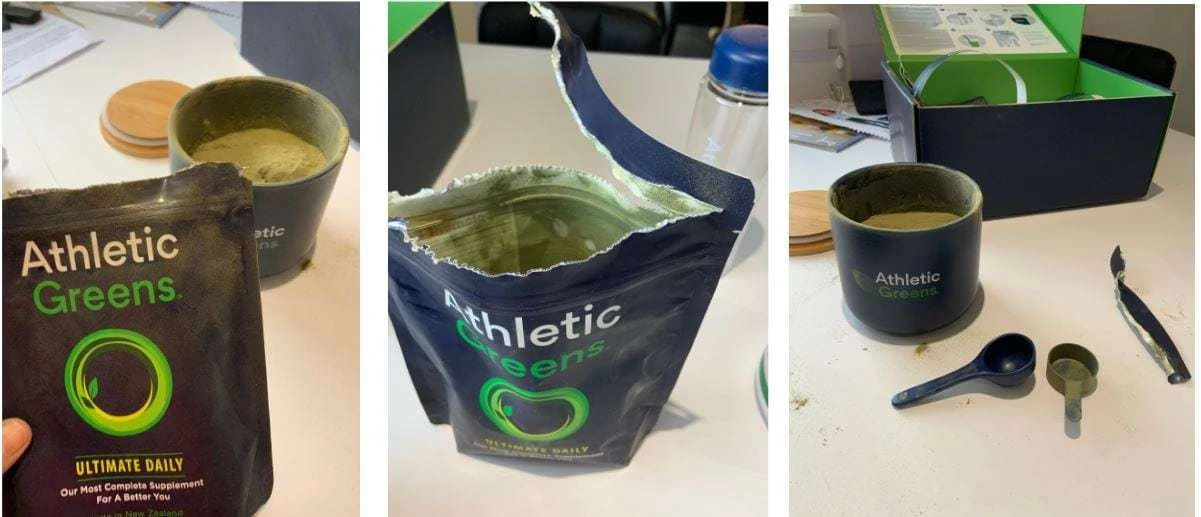 Athletic Greens has done the heavy lifting for you by doing years of research on the premium vitamins and minerals necessary to address common nutrient deficiencies.
Adding these vitamins to their product provides you with an easy way of ensuring your diet has no nutritional gaps.
Manufactured in a TGA-registered facility, the product undergoes stringent tests under extremely high-quality standards.
Besides, the NSF certification means that it doesn't contain any of the substances banned by leading professional sports organizations, bears third-party verification, and meets FDA guidelines.
With every ingredient carefully selected for quality and your body quickly absorbing the nutrients, you are assured of optimal performance.
Moreover, the company sources ingredients in their purest and most potent form.
It's Full of Health-giving Nutritional Goodness
When you compare Athletic Greens to other supplements available in the market, it stands a head taller.
For one, unlike many of its competitors, the product is nutrient-dense, with a single serving delivering a wide range of benefits.
You can also check out the full ingredient list on the company website. Besides, the NSF ascertains the presence of all these science-backed ingredients.
In addition, Athletic Greens include a higher nutrient quality, quantity, and variety than most multivitamins.
Again, since the vitamins and minerals are mostly bioavailable, your body absorbs and utilizes them much better.
It's Convenient To Use
Athletic Greens is straightforward to prepare, making it quite convenient to use.
Again, since it's an all-in-one nutritional solution, a day's serving – one scoop – is all the supplementation you need.
It comes in a 30 servings bag but is also available in single-serve pouches that make it incredibly convenient to carry around or keep a pack or two in the office.
Money-Back Guarantee
This is the best part. Athletic Greens is a high-quality product that commands a much higher price than other superfood greens powders.
However, if for any reason you are not satisfied with your purchase, the company offers a 60-day money-back guarantee.
This gives you the peace of mind to try the product for yourself and see whether it works.
You can get your pack of Athletic Greens from the official website or Amazon.
Athletics Greens Is All Natural
Athletic Greens makes no compromises. Apart from using organic ingredients, this green food supplement does not contain:
Added salt or sugar
Dairy, gluten, corn, nuts, or GMOs
Herbicides, pesticides, or harmful chemicals
Artificial colors, flavors, sweeteners, or preservatives
How To Mix Athletic Greens
To mix Athletic Greens, you only need to put the greens powder in cold water.
As mentioned earlier, it is easy to prepare. You want to avoid mixing it with hot or acidic liquids as they might affect the efficacy of some ingredients.
Add a scoop of the superfood powder into 5-10 ounces (147.87-295.74 milliliters) of water and shake well or stir until well blended. Your superfood greens shake is ready to drink.
Note that putting water first allows the powder to mix better, faster and lends it an amazing texture.
Also, once you open the package, store it in a refrigerator. This helps prolong the live probiotics, plus they prefer the cold environment.
How To Drink Athletic Greens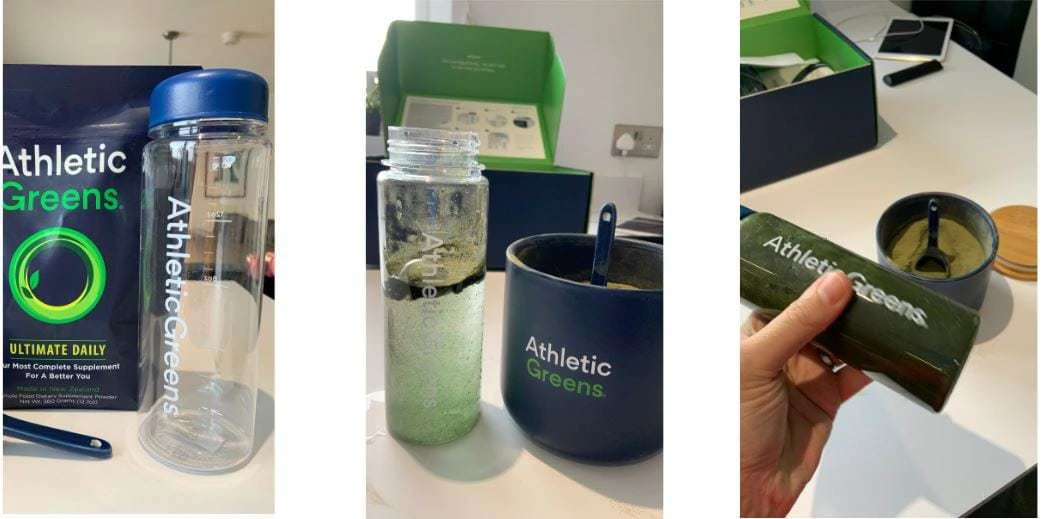 You can take this superfood drink any time during the day. However, for optimal absorption, take it as soon as you wake up.
This is the best time to take Athletic Greens; on an empty stomach. But you can also take it after completing a workout, as the first meal of the day, or to break a fast.
Does Athletic Greens Taste Good?
Athletic Greens tastes good; this superfood cocktail has a great, refreshing taste. Indeed, many users report that it's the best Greens powder they've tasted.
It comes flavored with papaya, cherry, vanilla, pineapple, carrot, and broccoli, with each serving (12 grams or 1.76 ounces) containing 50 calories.
How To Make Athletic Greens Taste Better?
While these super greens shake tastes great, you may not care for the taste.
Alternatively, you might want to make it even tastier or you could be looking to try out some different flavors.
Whatever your motivation, this is easy to do. Use milk, nut milk, such as almond milk, juice, or your favorite smoothie.
Is Athletic Greens Right for You?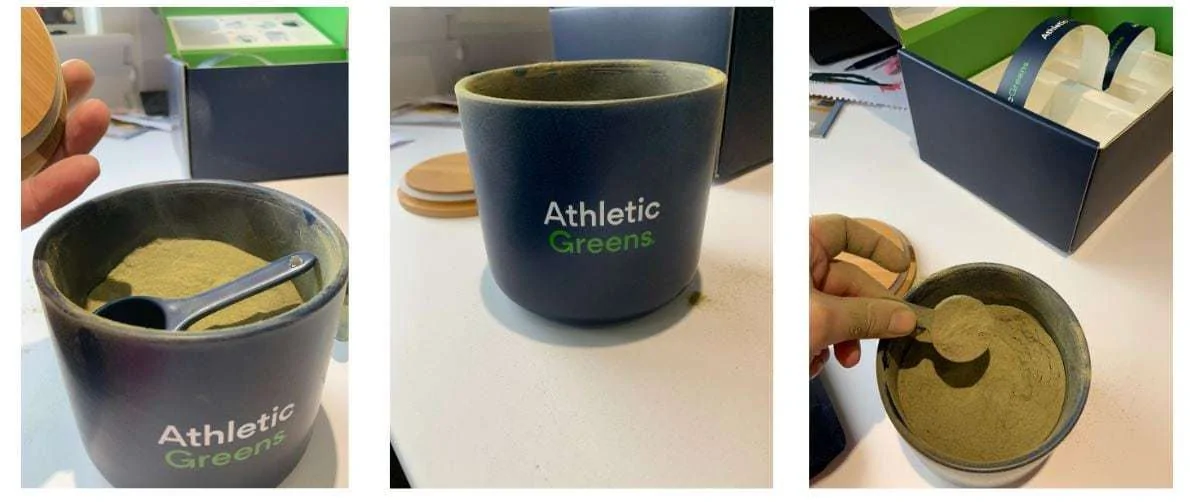 Athletic Greens comes highly recommended for busy, active adults of all lifestyles.
Whether you are an athlete, a corporate executive, or following a specialty diet, this superfood provides you with nutritional support when you need it most.
Moreover, many professional athletes and health experts use and recommend Athletic Greens.
In a nutshell, it is ideal for you if:
You train hard or travel frequently.
You are looking to fill nutritional gaps.
You'd like to pursue a healthier lifestyle.
You are just starting on your health journey.
You desire to fight unhealthy food cravings.
You are keen to meet your daily nutritional needs.
You need support in combating life's daily stressors.
While it's plain to see that this is a great product, Athletic Greens falls short in one aspect.
The formulation uses proprietary blends, making it difficult to tell the exact amount of some ingredients like the antioxidant blends or nutrient-dense natural plant extracts.
Wrapping Up
Athletic Greens is undoubtedly one of the most nutrient-dense greens powders available on the market.
While it shouldn't replace your regular diet, it's ultra-high in vitamins, loaded with antioxidants, pre and probiotics, herbs, and potent plants.
All these constituents could have a notable impact on your digestion, energy levels, immunity, and overall health.